Sea Life Love
Project Roles: 
When the fledgling sustainable product company
Sea Life Love
presented me with the opportunity to create the premiere watercolor artwork for their eco-friendly tote bags, I was thrilled. Founded by Florida-local Linda Symmonds, the company's goal was to create a sustainable, versatile canvas tote bag with captivating art representing marine life – and with generous proceeds from each sale going directly to sea life conservation charities. 
Along the way, our creative partnership expanded, and not only did I become the artist for the bags, but the head company graphic/web designer and photographer, handling essentially all visual tasks.
Sea life has always had a special place in my heart - I grew up 5 minutes away from the ocean during my childhood. From the start, this side project has been a dream for me, because of the creative flexibility allowed, the complete immersion in the entire brand and visual development process from day one, and the chance to help craft a meaningful company with activism, purpose, and hope at its core.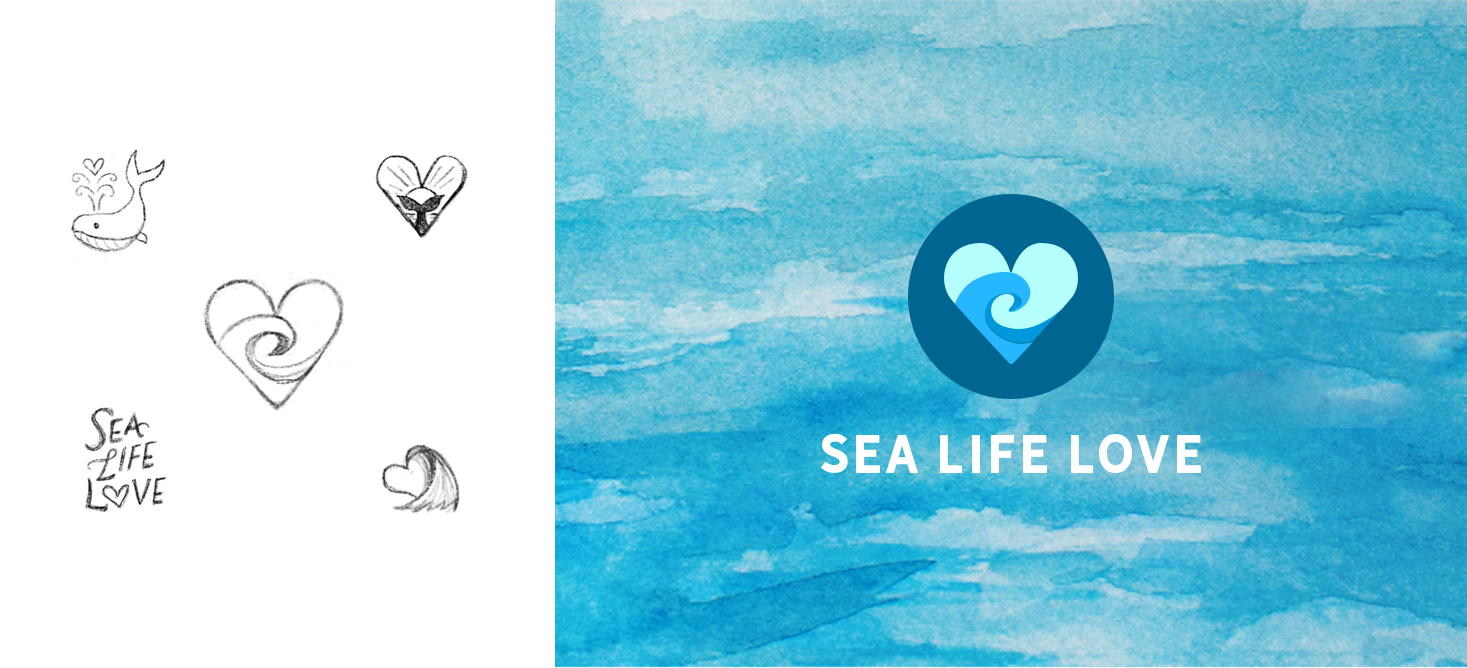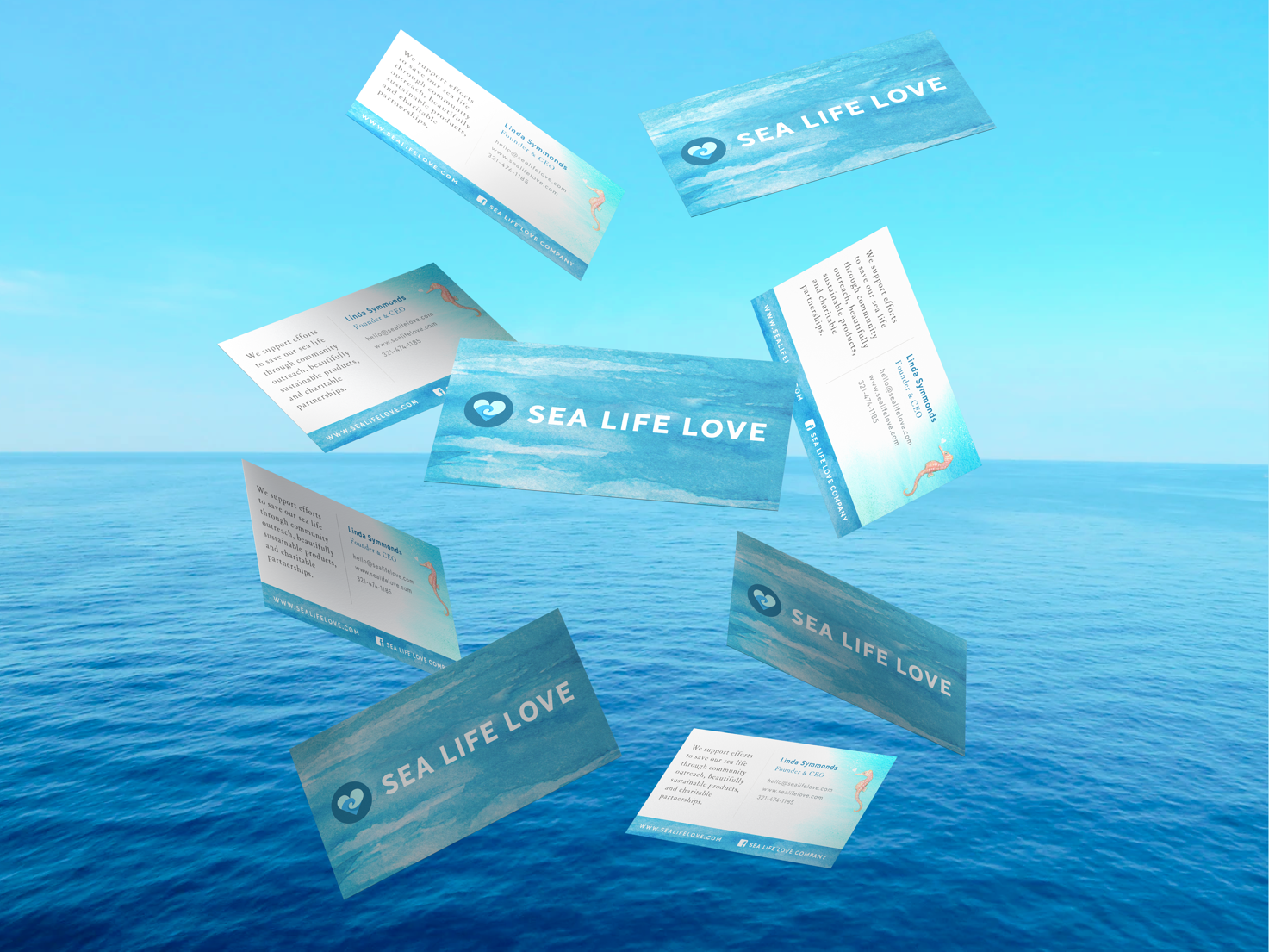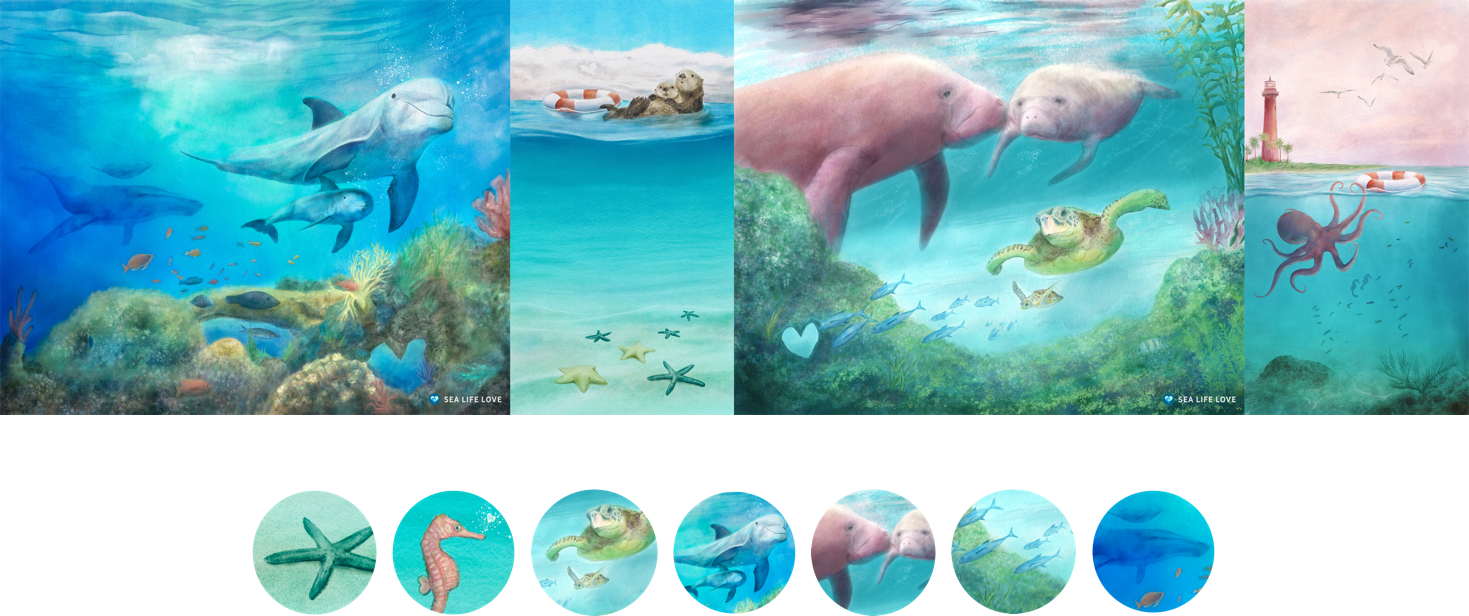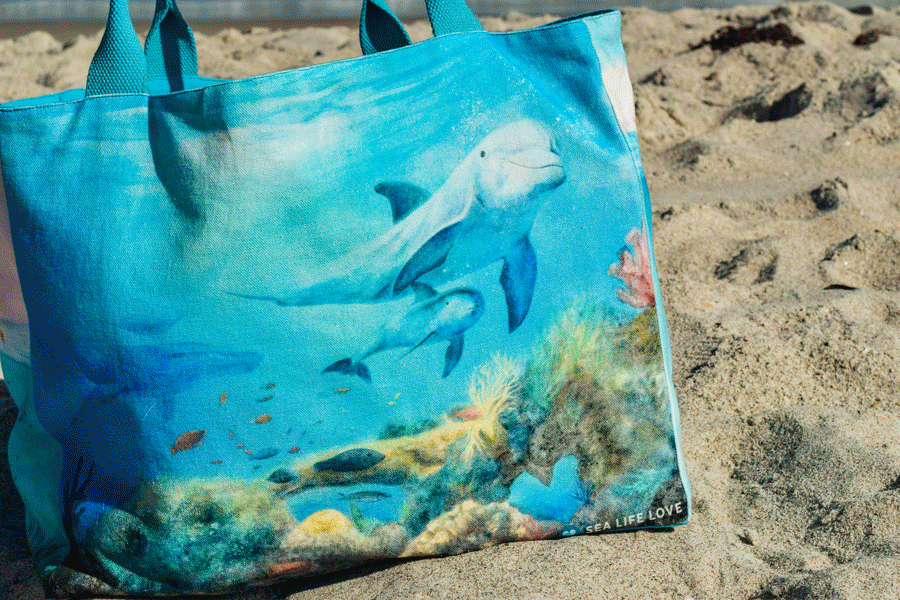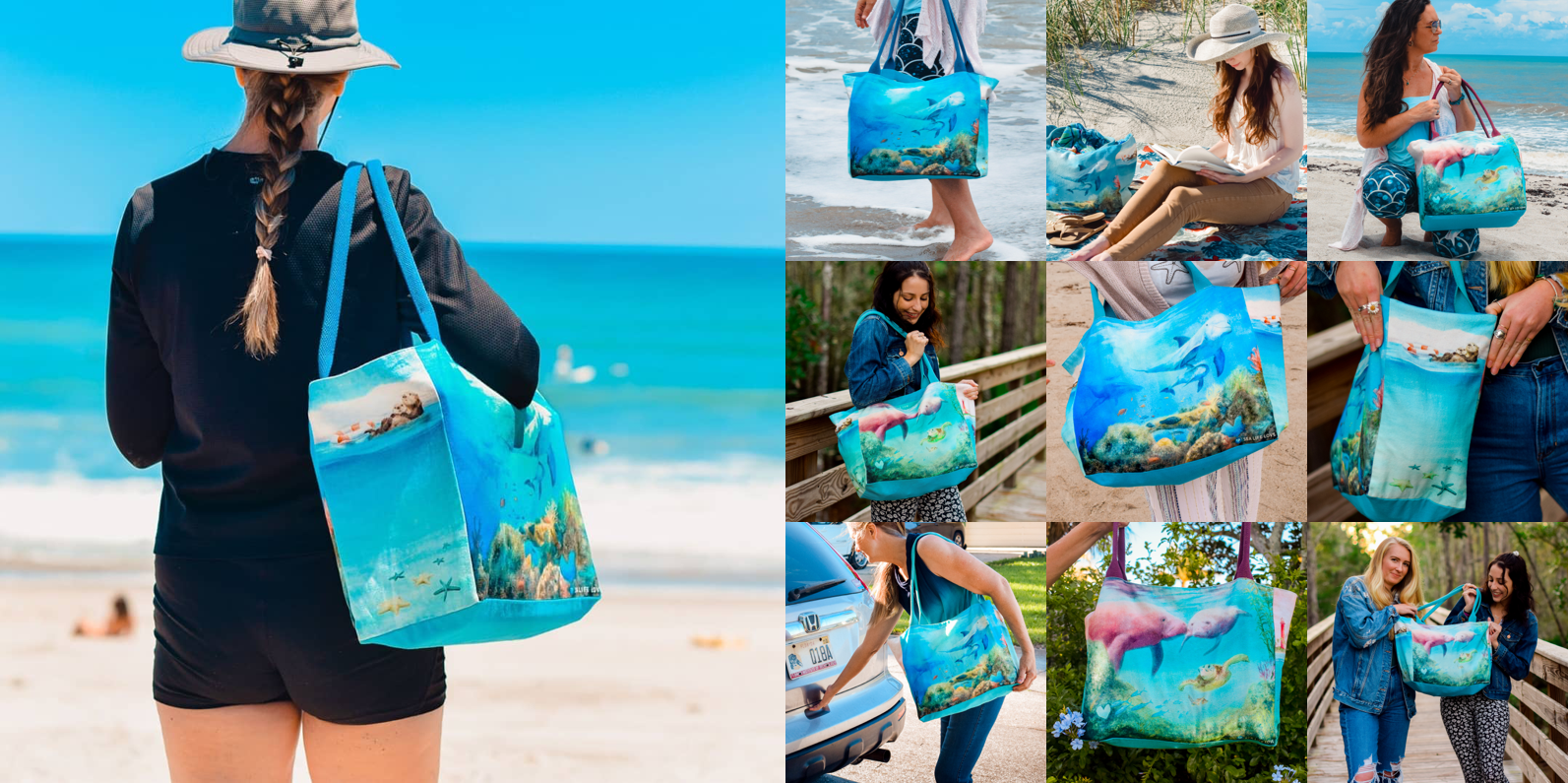 The Crowdfunding Campaign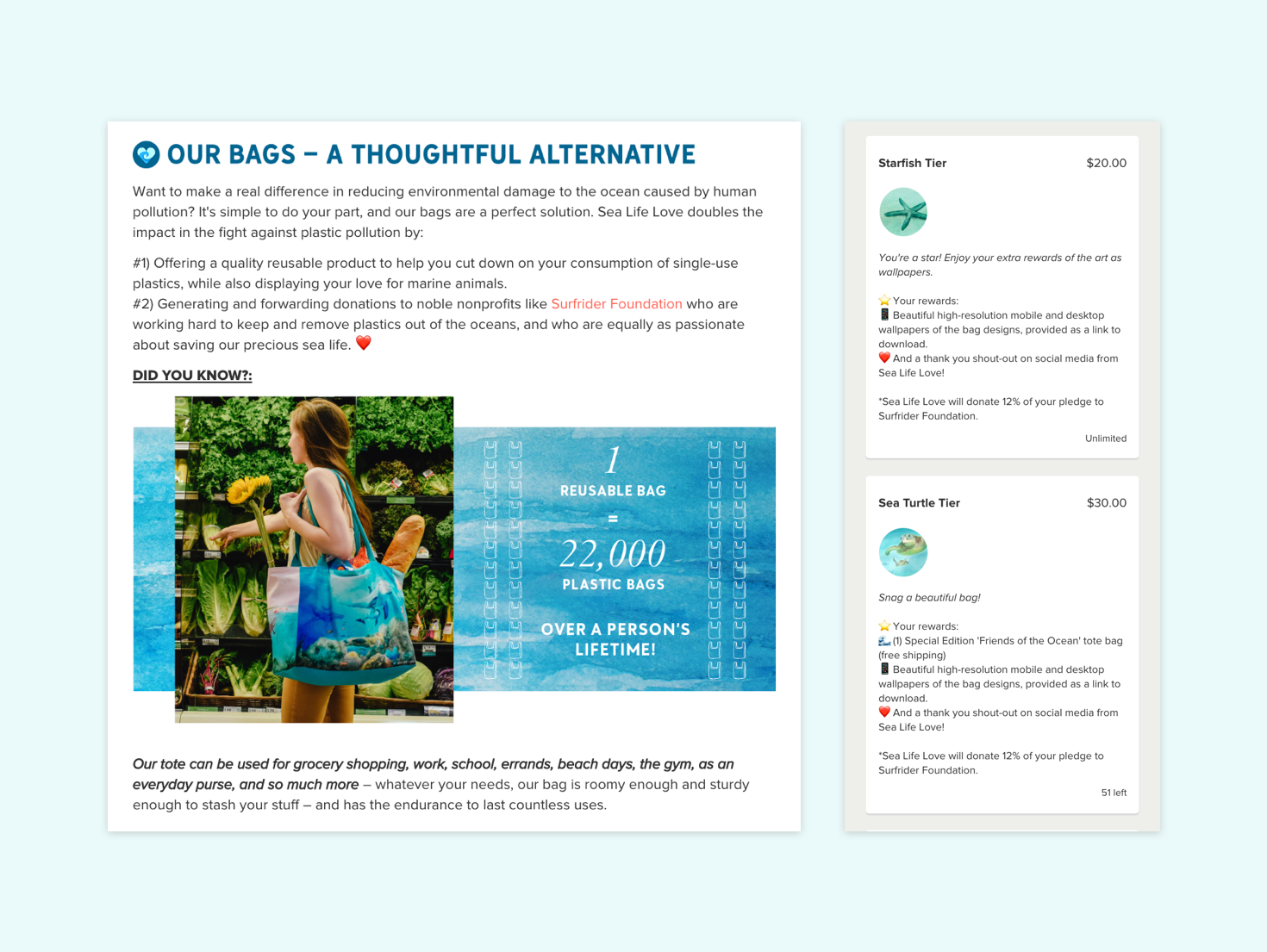 (Note - All content for the campaign was written and designed by me, except for the campaign video, which was created by Bobbie Vance).